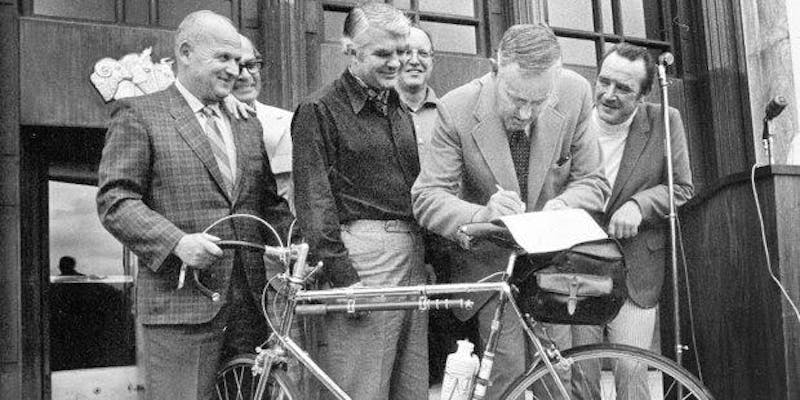 We hope you will join us on Friday, April 26 to dedicate "Anthropocene" – a new art project at PSU celebrating Oregon's 1971 Bike Bill and the spirit of citizen involvement, environmental stewardship and bipartisanship that made it possible.
Anthropocene is the latest addition to PSU's campus art collection and the third installment in OEC's "Art of Loving Oregon" series of art projects celebrating Oregon's legacy of environmental protection.
The project was designed by students in PSU's School of Architecture and is sponsored by Cycle Oregon, Kaiser Permanente, Portland Design Works, Showers Pass and Biketown, as well as via a grant from Travel Oregon.
This is a free event .
Thank you and we hope to see you there!